New Video Posted
Trent Horn Refuted By Bro. Peter Dimond On The Catholic Church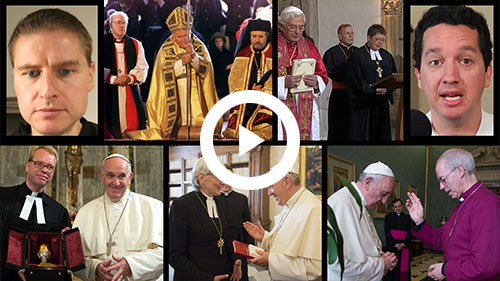 Was asleep
Hello Brothers

I have just become a traditional Catholic and have a few questions… I don't accept Vatican 2 and I believe the V2 popes are antipopes. Thank you for all of the work that you do It opened my eyes I was asleep and fooled.

Julie
Ecuador
I live in Quito, Ecuador… I fully believe in the One Holy Catholic and Apostolic Church, founded by Our Lord, Jesus Christ, and in all of her dogmas and decrees. I fully believe in the holy faith as presented faithfully in your website… Thank you for your support and carry on with the good fight for Christ's truth…

Joshua
Church in Germany
Hello… these are greetings from Germany, which are filled with best wishes & blessings from God! I am a man from Germany & I watched your channel for years... I agree with the "things" you transmit… I want to ask, if you can tell me a church-group which is located here in Germany..?
I was raised catholic but the true-Church is no longer visible in our land..! Do you know, if there is in Germany a place, where the real Church is still around..?
Thank you
R P
The Church is still visible, even though it has been reduced to a remnant.  There are options for confession, but few for receiving Communion.  Once you are convinced on all the issues, we can help you with them.  We also recommend that Catholics, if they can, pray 15 decades of the Rosary each day and the Hail Mary frequently.
Sign up for our free e-mail list to see future vaticancatholic.com videos and articles.