Tucker out at Fox News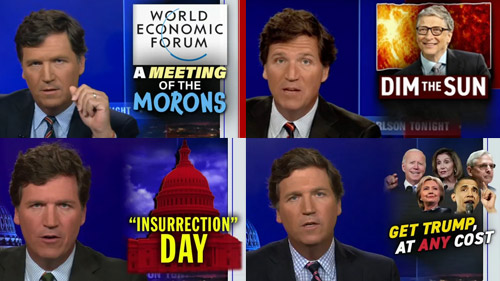 MHFM: Tucker Carlson's exit from Fox News is another alarming sign for the state of the country and the world. He was the most prominent – and perhaps the only – figure on mainstream television powerfully exposing the facts about the communization of America. The globalists and those in the Deep State also surely want him out at Fox in advance of the upcoming election and the probable false flag events they will stage or carry out and then blame on conservatives.
America's Fall To Communism – Documentary
History
The Real History Of "Orthodoxy"

Wonderful history I've long sought but no one could tell me! Thank you, brothers!

Ochem
Been Watching
I have been watching your material and slowly making my way through your videos and your position resonates with me. I live in New Zealand and was baptized a catholic as a baby… I am convinced of your case that the current leadership in Rome is in apostasy…

God Bless
Matthew Brook
Sign up for our free e-mail list to see future vaticancatholic.com videos and articles.