John Paul II Jewish?
I watched your 'Apocalypse Now in the Vatican' video, and I have a question regarding your claim that JP2 was the antichrist. As well put together and possibly convincing as your case may be, don't the Church Fathers say that the AC will be a Jew? From my readings as well, the AC would ban all other religions other than his own. What do you say about JP2 fulfilling those details?
Thanks. God Bless you,
Jayden Aplin
The opinions or views of Church fathers are not binding unless they are unanimous on a point. But there is evidence that John Paul II was of Jewish lineage: https://vaticancatholic.com/the-pope-was-jewish-says-historian/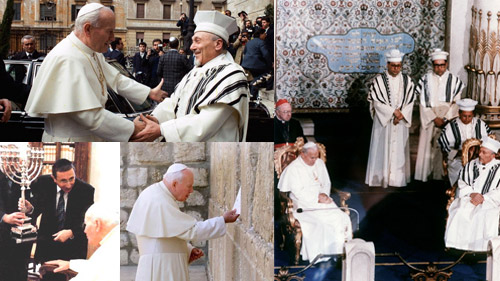 With regard to the view that the Antichrist will ban all other religions, we believe that's wrong.  We believe that's a misunderstanding of 2 Thess. 2, which we believe was fulfilled with Assisi, etc., as covered here: https://endtimes.video/the-antichrist-identified/ Further, someone who would ban all other religions would not be deceptive at all. The prophecies about the Beast and the Whore of Babylon deal with a spiritual deception – i.e. pagan Rome returning under the guise or deceptive appearance of the Church (by means of a Counter Church). That's covered in Apocalypse Now In The Vatican.
NEW MUST-SEE VIDEO
No Latin Mass Or Prayers For Dead Non-Catholics – Papal Teaching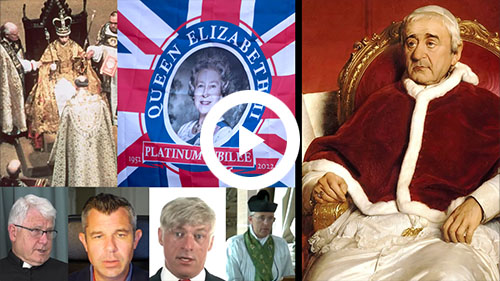 MHFM: This is a must-see video for those who care about authentic Catholic teaching.  Among other things, it covers important new quotes from Pope Gregory XVI which (to our knowledge) have never been translated into English until now.  It also exposes how the Vatican II Sect and many high profile 'Catholics' contradict Catholic teaching on this topic.
Eagle Vision
Just How Good Is Eagle Vision? - video

Thank you, MHFM. God's creations will never seize to amaze me.

Lucas
Evil Alliance
ADL Leader Jonathan Greenblatt: "The FBI works directly with ADL every day" - 23 second video

What an evil alliance!... Thank you for posting this, MHFM.

Antonia
Sign up for our free e-mail list to see future vaticancatholic.com videos and articles.