In the Heresy of the Week, some comments are made about the Jewish domination of the media. Those who doubt this fact simply need to do more research. To give just a tiny example, here is a link to some of the most prominent anchors featured on the website of CNN – "the most trusted name in news."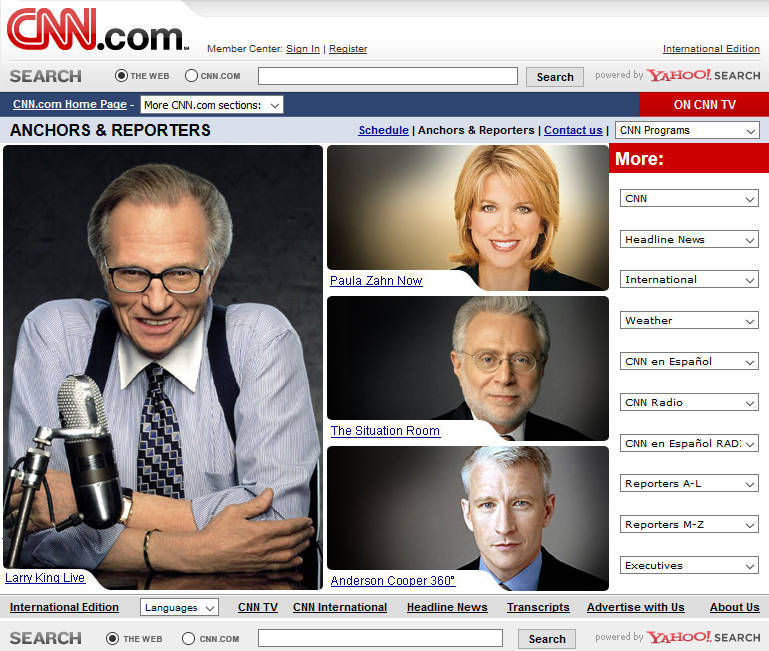 Pictured (from left to right and then down) are only four anchors
that CNN chose to picture at the link above
: Larry King, Paula Zahn, Wolf Blitzer and Anderson Cooper.
Larry King is a known Jew.
Paula Zahn is a Jew, who is married to Richard Cohen.
Wolf Blitzer is a well-known Jew, former correspondent for The Jerusalem Post.
We don't know if Anderson Cooper is a Jew, but he may very well be.
So, three out of the four anchors (and possibly all four) that CNN chose to feature in this picture of its prominent anchors are Jewish! Remember, Jews only constitute 2% of the American population. And this is not even to include all of the Jewish correspondents featured on CNN, such as:
Jeff Greenfield,
Gary Tuchman,
Sandy Berger,
Rahm Emanuel,
Andrea Koppel (whose father is Ted from ABC),
Ben Franken,
Candy Crowley, etc., etc., etc.
This doesn't just hold true for CNN, of course, but basically all the networks. The producers, directors, owners, etc. is where their power really lies.
The most trusted name in Jews
…?
Sign up for our free e-mail list to see future vaticancatholic.com videos and articles.