Bellarmine: Not All Are Sons of God
MHFM: This is an interesting quote from St. Robert Bellarmine about how grave sinners and unbelievers are not sons of God.
St. Robert Bellarmine, De Iustificatione, Book 3, Chap. 9: "For not only many sinners among Catholics, but also heretics, say to God: 'Our Father who art in Heaven'. Nevertheless, they are not truly sons of God. And to the Jews saying [in John 8]: 'We have one Father, God', Christ said: 'You are of your father, the Devil.'"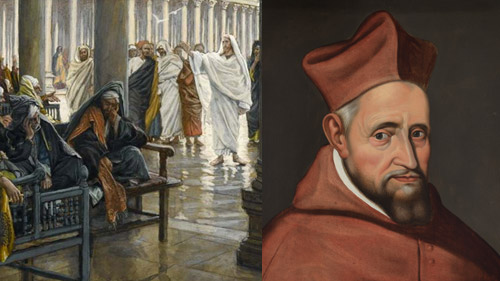 Sick Society
"Navy Confirms Using Drag Queen Influencer As A 'Digital Ambassador' To Attract Recruits"

Sick society.

Holly
Man Said He's Antichrist
Man who says he's antichrist with the word Hell on his shirt

What a stupid way to die...

Lex orandi
Ireland's Fall
"Ireland" seeking to punish those who hold anything which could be seen as hate against gender, religion

Of all the former Catholic nations, we are the absolute worst.

Ian
Sign up for our free e-mail list to see future vaticancatholic.com videos and articles.