Images, Constantinople IV
Fourth Council of Constantinople (869-870), Sess. 8, The Roman Legates: "To all the heretics anathema!... To those who knowingly communicate with those who insult and dishonor the venerable images, anathema! To those who say it was someone other than Christ our God who rescued us from idols, anathema! To those who dare to say that the Catholic Church ever accepted idols, anathema!"
New Video - Debate
Debate: Can Non-Catholics Be Saved? – Bro. Peter Dimond vs. Pinesap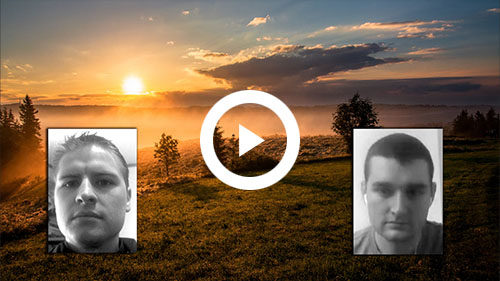 Been Watching
My name is Mark and by the grace of God I've been thinking more rationally about my beliefs and positions as a Vatican II "Catholic."… I've been watching your videos… and sedevacantism is the only possible answer to the crisis in the Church...
Doctrine & Spirituality
Dear Holy Family Monastery,

Your Doctrine and Spirituality entries are something I look for nearly every day and for a long time I've wanted to email to thank you for such a boon to my day - never do they disappoint in the uplifting and edifying effect on my soul.

Beautiful St. Ansgar, always with the love for his flock, pray for us! The virtue-building Profession of Faith under Pope Paschal II stimulating us to hold fast to the truths which our Mother Church has provided us with during our sojourn, and warfare, on earth.

Jane
Eastern Father, Papacy
Eastern "Orthodoxy" Debunked On St. Peter's Authority By St. John Of Damascus

… these videos are a blessing with true knowledge of the Catholic faith.

Ivan Vasquez
Comment
Pelosi Banned From "Communion" – The Truth You Won't Hear Elsewhere

We are in the end times…

Matias Silva Quiroz
Sign up for our free e-mail list to see future vaticancatholic.com videos and articles.