Ecumenical Service During Vatican II
MHFM: On Dec. 4, 1965, just before the close of Vatican II, Antipope Paul VI held an ecumenical Liturgy of the Word service.  Antipope Paul VI presided over the service at St. Paul's Outside The Walls.  During the service, members of non-Catholic sects actively participated.  This confirmed that Vatican II was a revolutionary false council with a false ecclesiology, and it was a bold step into heretical false ecumenism.
New Video Posted
John 3:5 Defined As A Dogma At Trent, Theologian Admits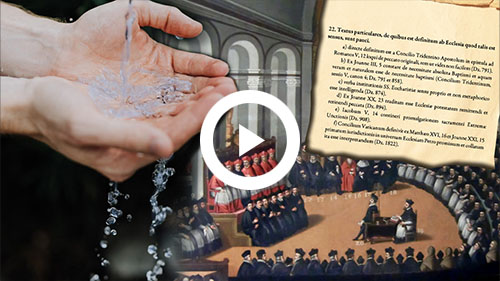 MHFM: Among other things, this video covers an interesting and important admission made by a pre-Vatican II theologian concerning the Church's dogmatic teaching on baptism. This is another example of how we can prove our position not only from the dogmatic texts, encyclicals, etc., but also from admissions and statements by pre-Vatican II theologians.
Jews, Israel
Jews Are Not Israel Or The Chosen People

GREAT VID…

Dennis Maher
Sign up for our free e-mail list to see future vaticancatholic.com videos and articles.