Slave of Sin
Pope Leo XIII on Reason and Freedom
If one becomes a slave of sin by committing sin, how does one leave a slavery of sin? How do you become free of slavery? What one must do if his slavery is so big that it is hard for him even to pray and/or live virtuous life?
Duje
That person needs to drastically cut off the occasions of sin: How To Avoid Sin (Overcome Yourself).
Clear, Concise, Benedict XVI
So clear, so concise, why hasn't anyone noticed this? I just converted this year, and you are so direct it chills my bones why no one seems to see this...
Sleepy Star
Hello. You ask why more haven't noticed this, even though we documented Benedict XVI's astounding and shocking heresies many years ago. The answer is that few value truth.
Awakening
Creation and Miracles – Condensed Version

I just want to express gratitude for all the valuable information you share with the world. I'm 34 from Ireland and still recall coming across the fantastic Creation and Miracles video when I was 20. This was my awakening and ultimate belief in God and Catholicism (despite being raised Catholic) I was not aware of the sedevacantist position until then. 

Also to add I was thoroughly impressed by Bro Peter Dimond's recent debate on Sedevacantism with Jeff Cassman. It served to reinforce how sedevacantism is the true position. I've begun to undertake lifestyle changes in an effort to become a better Catholic by abstaining from alcohol and eating more healthily...

Thank you again and God Bless,

R
New Video Posted
12 Shocking Things In The New $1.7 Trillion Spending Bill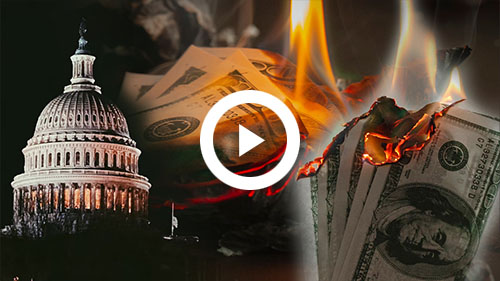 Sign up for our free e-mail list to see future vaticancatholic.com videos and articles.