Argument: "Thinking the last 6 popes are antipopes is such a dangerous thought in the sense that if you are wrong in your assessment and believe it, that just makes you an heretic... it is such a big risk... may the Holy Ghost bless us with His wisdom and prudence!"
Yannick
No, not only is it certain that the Vatican II claimants are manifest heretics and antipopes, as our material shows, but even if they were valid popes (which is not the case) and you had good reasons to doubt their validity, you would not be a schismatic for refusing to recognize them as valid popes.
Canonist Franz Xavier Wernz, Ius Canonicum, edited by Pietro Vidal [Gregorian University, Rome, 1937], vol. 7, n. 398: "Finally, one cannot consider as schismatics those who refuse to obey the Roman Pontiff because they would hold his person suspect or, because of widespread rumors, doubtfully elected (as happened after the election of Urban VI) or who would resist him as a civil authority and not as pastor of the Church."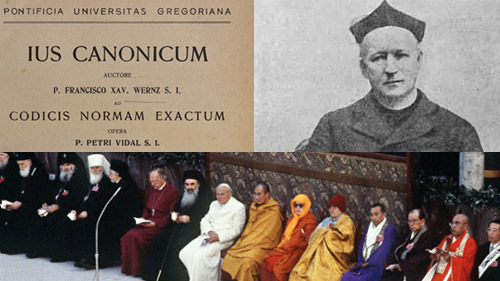 Moreover, what's truly dangerous is recognizing manifest heretics who officially teach false doctrines (such as false ecumenism and participation in non-Catholic worship, which the Church has always condemned as mortally sinful). To recognize the Vatican II antipopes is to contradict Catholic teaching in many ways, including the Church's teaching on papal infallibility and indefectibility, as our material shows.
Sign up for our free e-mail list to see future vaticancatholic.com videos and articles.