Brother Michael Dimond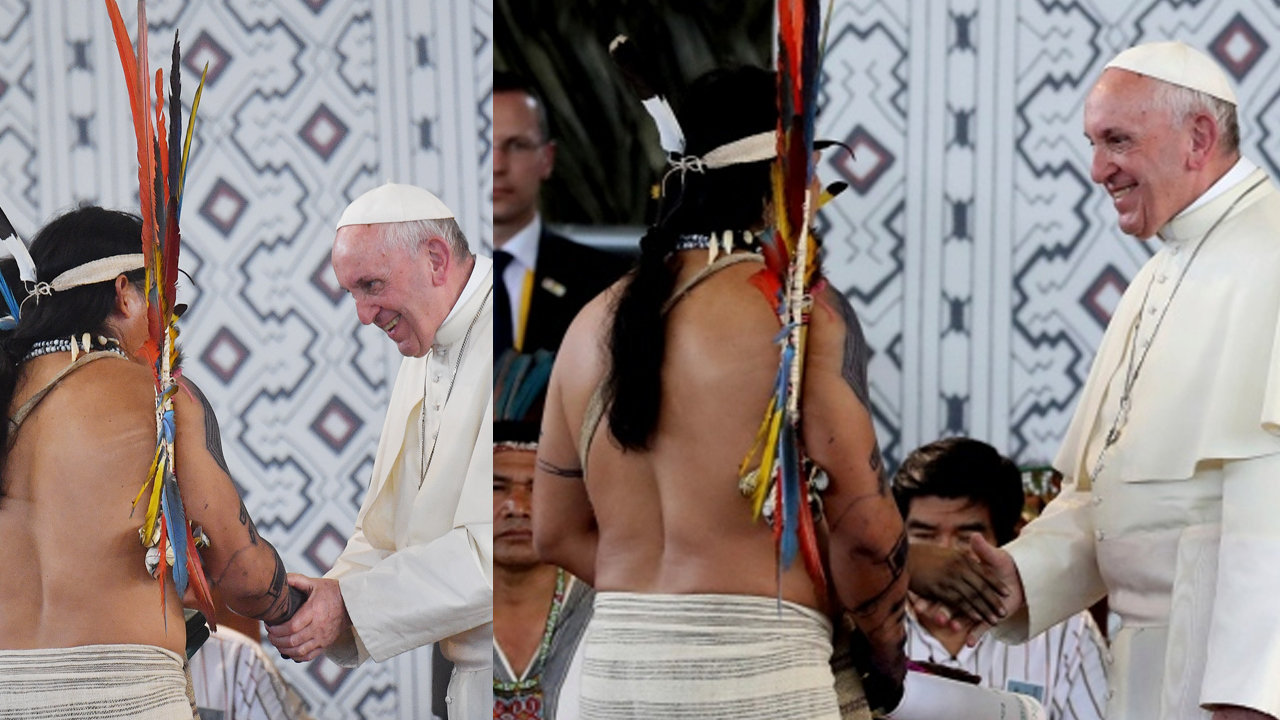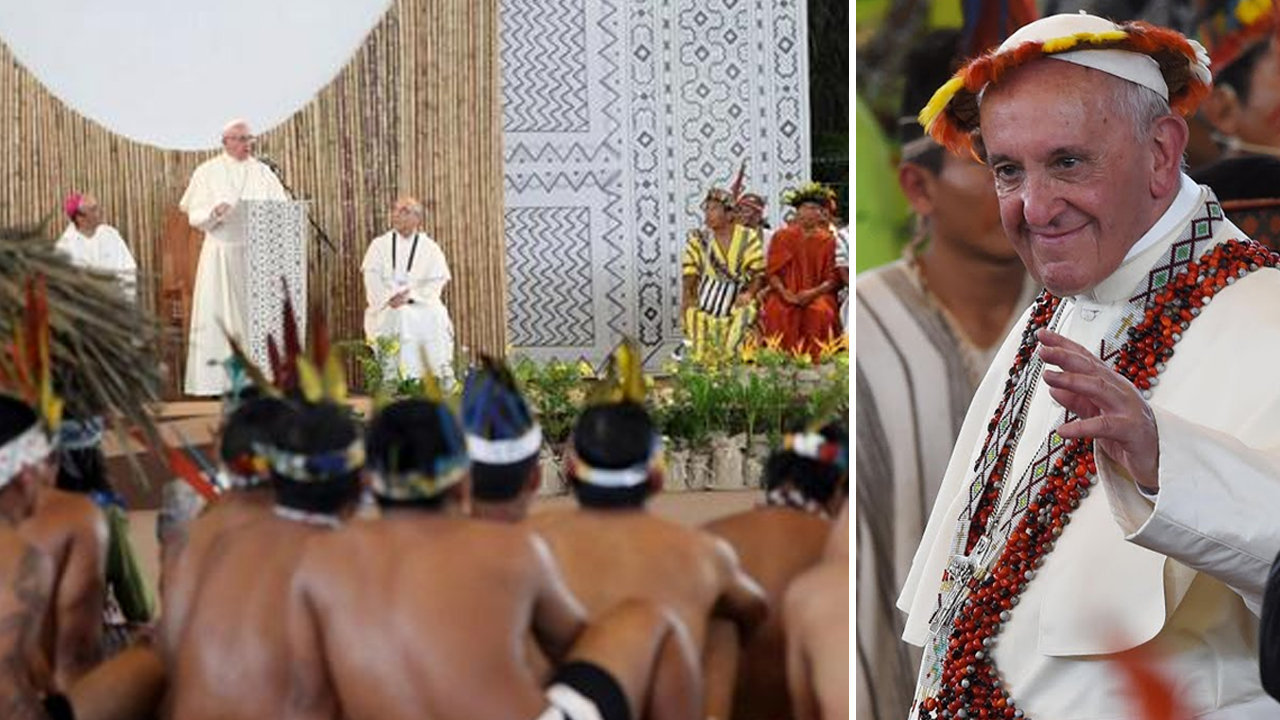 Francis' January 19, 2018 address to indigenous populations in the Coliseo Madre de Dios stadium during the first day of his visit to Peru:

"I wanted to begin my visit to Peru here. Thank you for being here and for helping us to see closer up, in your faces, the reflection of this land. It is a diverse face, one of infinite variety and enormous biological, cultural and spiritual richness. Those of us who do not live in these lands need your wisdom and knowledge… I consider it essential to begin creating institutional expressions of respect, recognition and dialogue with the native peoples, acknowledging and recovering their native cultures, languages, traditions, rights and spirituality... How important is what Yésica and Hector told us: 'We want our children to study, but we don't want the school to erase our traditions, our languages; we don't want to forget our ancestral wisdom!' Education helps us to build bridges and to create a culture of encounter. Schooling and education for the native peoples must be a priority and commitment of the state: an integrated and inculturated commitment that recognizes, respects and integrates their ancestral wisdom as a treasure belonging to the whole nation…"[1]
This was a meeting between Francis and the indigenous people who live near the Amazon River.  It included numerous men who were barely clothed and wearing face paint.  Francis praised the "richness" of their "spirituality".  Francis teaches that we should never forget their "ancestral wisdom".  Francis concluded by stating that the education system of the state can only be one that "recognizes, respects and integrates their ancestral wisdom as a treasure belonging to the whole nation".  He is an apostate.
For more of Antipope Francis' horrible heresies from January 2018, click here: Antipope Francis' Notable Heresies and Apostasy from January 2018
Notes:
[1] L' Osservatore Romano, January 26, 2018, pp. 7-8.
Sign up for our free e-mail list to see future vaticancatholic.com videos and articles.