Brother Michael Dimond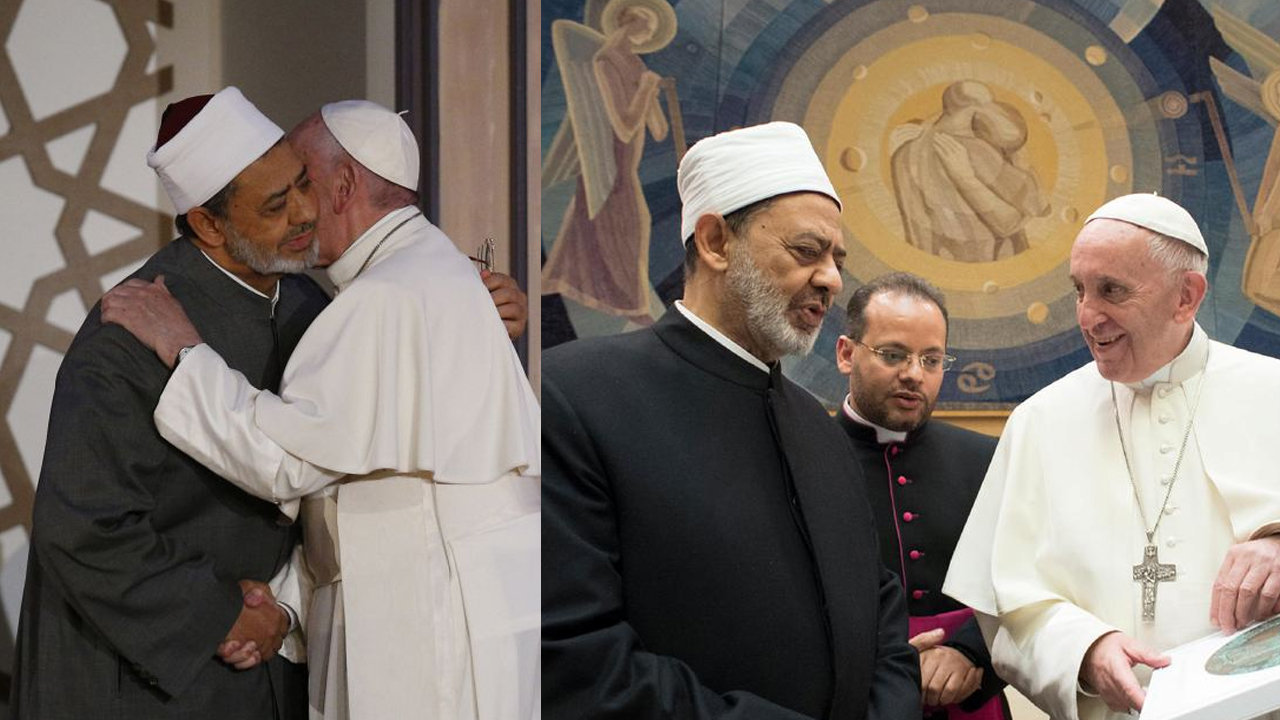 Francis' January 24, 2018 letter "to the Grand Imam of Al-Azhar":

"This is the sole aspiration of those who profess themselves as authentic believers and who do not tire of imploring with prayer a future of fraternity for all. With these sentiments, I am glad to reiterate my cordial greeting, invoking from the Most High every blessing for your person and for the high responsibility you hold."[1]
Francis identifies the Islamic leader as an authentic believer and declares that he has a "high responsibility".  Islam, the false religion Francis promotes, has been condemned by true popes as "abominable" and "diabolical".
Pope Eugene IV, Council of Basel, 1434: "… there is hope that very many from the abominable sect of Mahomet will be converted to the Catholic faith."[2]

Pope Callixtus III: "I vow to… exalt the true Faith, and to extirpate the diabolical sect of the reprobate and faithless Mahomet [Islam] in the East."[3]
For more of Antipope Francis' horrible heresies from January 2018, click here: Antipope Francis' Notable Heresies and Apostasy from January 2018
Notes:
[1] Daily Italian L'Osservatore Romano - January 19, 2018, Issue No. 14, page 7
[2] Decrees of the Ecumenical Councils, Sheed & Ward and Georgetown University Press, 1990, Vol. 1, p. 479.
[3] Von Pastor, History of the Popes, II, 346; quoted by Warren H. Carroll, A History of Christendom, Vol. 3 (The Glory of Christendom), Front Royal, VA: Christendom Press, p. 571.
Sign up for our free e-mail list to see future vaticancatholic.com videos and articles.