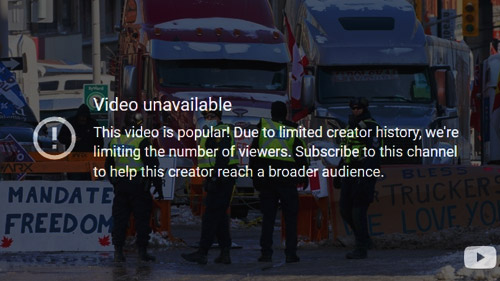 YouTube censored multiple livestreams of the Canadian trucker protest in Ottawa over the weekend by limiting their viewership for being too "popular."
This new censorship scheme allows YouTube to not only limit the number of viewers to a livestream but also track who is watching.
Sign up for our free e-mail list to see future vaticancatholic.com videos and articles.