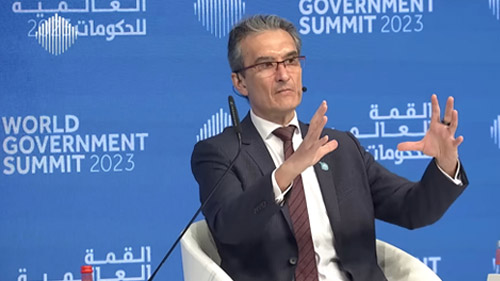 Professor Arturo Bris of the IMD World Competitiveness Center made a disturbing comment while speaking at the 2023 World Government Summit in Dubai.
In a video clip going viral this week, Bris asked the audience how a transition from the current world order to a "new" world order will take place.
"I totally agree that the world order, the way it is built today, doesn't make any sense," he explained. "It is not in line with the economic powers like India, Brazil or Germany. They don't have a massive role in the international order. But to me, the big question is how we are going to go through this transformation. It cannot be gradual. It has to be, has to be, driven by a part, by a certain shock that will happen. So now we will reconsider this entire…"
Sign up for our free e-mail list to see future vaticancatholic.com videos and articles.