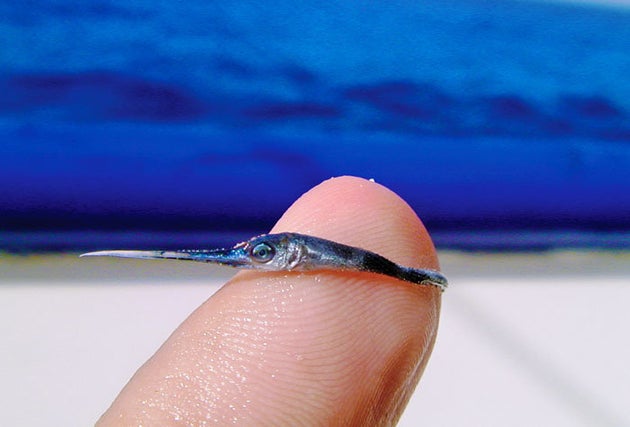 This photo may seem fishy, but it's completely real.
Jay Rooker, a marine biologist and professor at Texas A&M University at Galveston, took the photo of a baby Atlantic swordfish in 2013 while he was surveying the northern waters of the Gulf of Mexico. With the aid of a team, he conducts larval fish surveys, and this little guy was caught using a Neuston net the group towed at the surface.
It's hard to believe but this tiny tot -- which can fit on top of a fingertip -- could have grown to be as big as 39 inches within its first year, according to marine biologist Juan C. Levesque.
Levesque told The Huffington Post that a typical swordfish weighs between 250 to 325 pounds, but it can grow to be much bigger.
Sign up for our free e-mail list to see future vaticancatholic.com videos and articles.