yahoo.com
March 5, 2020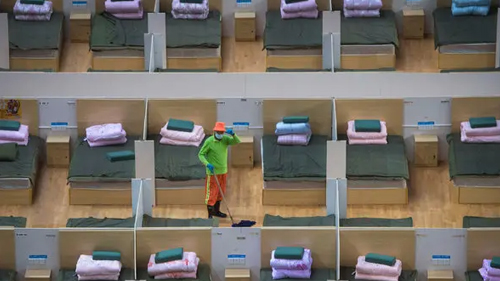 "Over the coming months, it's likely that a significant share of the world's population will experience some of the dread of the Covid-19 coronavirus that people in China have suffered over the past few months. Many will die.
Still, the likely end-point of this outbreak will see it settle down as an endemic disease — one of the suite of respiratory viruses like influenza and the common cold that travel around the world year after year, with most of us regarding them as little more than a nuisance.
The great unknown is what will happen along the way. Doing the sums can produce alarming figures. The best estimates so far suggest that Covid-19 kills about 1% of people it infects. That number may go up somewhat or fall significantly; either way it could add up to a dreadful toll.
If 60% of the world's population is ultimately infected, as suggested by Gabriel Leung, chair of public health medicine at Hong Kong University, a 1% fatality rate would kill almost 50 million people — similar to the 1918 Spanish flu."
Sign up for our free e-mail list to see future vaticancatholic.com videos and articles.