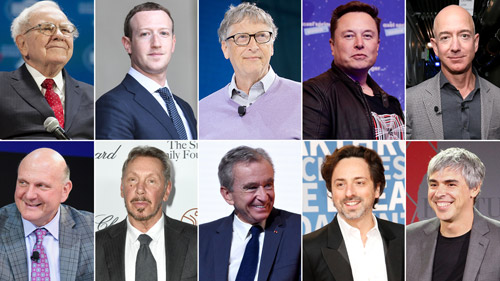 The first two years of the COVID-19 pandemic have helped doubling of fortunes of the world's ten richest people, who now are six times wealthier than the poorest 3.1 billion people, Oxfam, international charitable NGO, reported on Monday, ahead of the World Economic Forum's Davos from 17-21 January.
"The world's ten richest men more than doubled their fortunes from $700 billion to $1.5 trillion —at a rate of $15,000 per second or $1.3 billion a day— during the first two years of a pandemic that has seen the incomes of 99 percent of humanity fall and over 160 million more people forced into poverty," the Oxfam statement said.
Oxfam observed that the COVID-19 pandemic has facilitated such an unprecedented rise of billionaires' wealth, which has grown more than in the last 14 years, making them six times more wealthier than the poorest 3.1 billion people around the world.
Sign up for our free e-mail list to see future vaticancatholic.com videos and articles.