infowars.com
July 28, 2020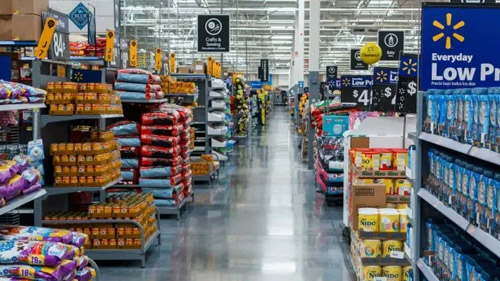 Many of the nation's largest retail stores are reversing their decision to force customers to wear face masks after weeks of confrontations between employees and customers.
According to CNN, Walmart, CVS, Walgreens, Home Depot, Lowe's and others have all decided to allow customers without masks to shop at their stores.
CNN claims, "Anti-maskers have sparked violent incidents at stores, restaurants and other businesses over requirements to wear them."
However, confrontations have been provoked by "anti-maskers" and "pro-maskers" alike.
Walmart plans to place "health ambassadors" at store entrances to remind customers to wear masks, but will not deny them entry if they refuse to put one on.
A Walmart representative said, "With every requirement there are exceptions that have been established to avoid escalating the situation and putting our associates in harm's way. Our goal is to keep associates from a physical confrontation in the stores."
Lowe's plans on placing signs throughout stores to remind customers to wear masks, as well as offering customers free masks if they don't have one.
"We will not ask our associates to put their safety at risk by confronting customers about wearing masks," a Lowe's representative said.
Sign up for our free e-mail list to see future vaticancatholic.com videos and articles.