zerohedge.com
May 20, 2020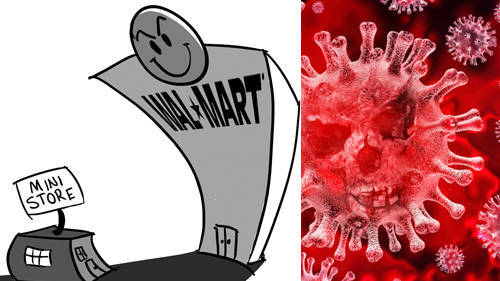 "Walmart reported blowout Q1 results, boosted not only by record high pickup and delivery as a result of the coronavirus pandemic, but also a 74% increase in online sales, as US consumers scrambled to stockpile products during the pandemic lockdown.
Walmart reported EPS of $1.18, beating expectations of $1.12, on Revenue of $134.622BN, also well above the $132.79BN expected, even as the company withdrew its full-year guidance due to the 'significant uncertainty' surrounding the length and intensity of the coronavirus's impact.
The retailer reported revenue growth of 8.6% in the quarter, the highest since the financial crisis."
Sign up for our free e-mail list to see future vaticancatholic.com videos and articles.