whoknewnews.com
September 9, 2019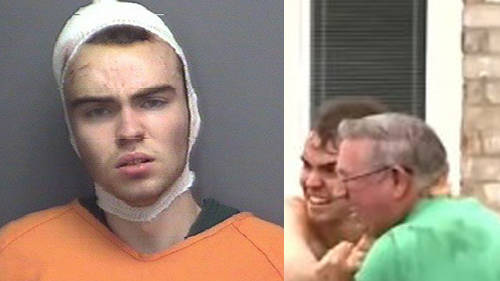 The 18-year-old suspect of a triple homicide in Virginia had shown warning signs before the deaths of his three family members, says his uncle.
Bryant Bernard informed WSLS that his nephew, Matthew Bernard, told his mother that "he was having bad dreams, and that he'd seen demons around his bed" a week before the incident.
Police reports say that Matthew killed his 62-year-old mother, Joan Bernard; his 25-year-old sister, Emily Bivens; and his 1-year-old nephew, Cullen.
Bryant said that when Matthew woke up on the day of the triple homicide, "He said something to his mother that something's going on and 'it has to stop today' and he left. They never saw him again until the point of where [his mom] got back home and that's where she confronted him."
Three people were found dead when police arrived at the family's home in Keeling, Va., near the Virginia-North Carolina border. One was found dead in the driveway while the other two were inside.
Matthew had fled the scene on foot. Dozens of officers started a manhunt and issued a lockdown for local schools, including Danville Community College, where Matthew was attending.
Matthew was fully nude when he resurfaced from the woods around noon. He then fled again by foot and attacked a church groundskeeper. He was eventually subdued by officers and a K-9 unit when he ran back toward the crime scene.
When he was put in the back of a police car, he began bashing his head against the cage between the front and backseat. His injury was still visible in his mugshot.
He received treatment at Carilion Roanoke Memorial Hospital before being transferred to Pittsylvania County Jail on Wednesday morning. He was placed on suicide watch.
Pittsylvania County Sheriff Mike Taylor said the case was upsetting since the motive is still unknown.
Taylor shared, "It's devastating. It's something you don't get used to."
Sign up for our free e-mail list to see future vaticancatholic.com videos and articles.