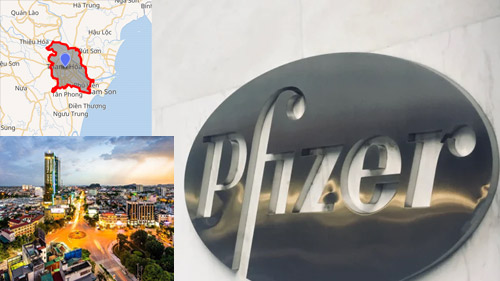 "Thanh Hoa, a province of Vietnam, has suspended all use of the Wuhan coronavirus (Covid-19) 'vaccine' from Pfizer after a single batch caused more than 120 students to have to get hospitalized for injuries.
Since November 30, the central province has been injecting children aged 15-17 with the experimental mRNA solution from Pfizer-BioNTech, which United States regulators declared to be 'safe and effective.' However, it turns out that the jabs are not safe and effective as claimed.
Among the symptoms experienced by the 120 students were nausea, high fever and breathing difficulties, the provincial Centers for Disease Control (CDC) publicly reported.
Vietnam still planning to inject children with 'other batches' of Pfizer
It is a bit of a misnomer to say that Pfizer will no longer be administered in Vietnam, though, or even in Thanh Hoa.
The province's CDC director, Luong Ngoc Truong, told the media that the only injections being stopped are those from the affected batch.
'We still have other batches, also Pfizer vaccines,' Truong stated. 'So, we will continue vaccinating the children.'
The suspended batch, meanwhile, has reportedly been shoved into a freezer and could be used later on 'for other groups like adults,' Truong further admitted.
Vu Van Chinh, director of the Ha Trung District General Hospital, backed up Truong and added that such side effects are 'normal,' especially in children."
Sign up for our free e-mail list to see future vaticancatholic.com videos and articles.