militarytimes.com
February 13, 2020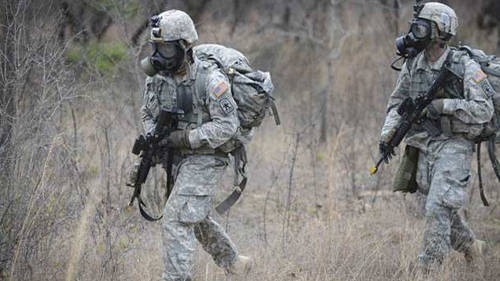 U.S. Northern Command is executing plans to prepare for a potential pandemic of the novel coronavirus, now called COVID19, according to Navy and Marine Corps service-wide messages issued this week.
An executive order issued by the Joint Staff and approved by Defense Secretary Mark Esper this month directed Northern Command and geographic combatant commanders to initiate pandemic plans, which include ordering commanders to prepare for widespread outbreaks and confining service members with a history of travel to China.
The Navy and Marine Corps messages, issued Tuesday and Wednesday, respectively, reference an executive order directing U.S. Northern Command to implement the Department of Defense Global Campaign plan for Pandemic Influenza and Infectious Diseases 3551-13.
The document serves as the Pentagon's blueprint for planning and preparing for widespread dispersion of influenza and previously unknown diseases.
U.S. Northern Command said Wednesday it was directed the Joint Staff Feb. 1 to commence "prudent planning" in their assigned role synchronizing the department's plans for pandemic flu and disease...
According to the Marine Corps message MARADMIN 082/20, commanders are to review their disease containment plans and take "preparatory and precautionary actions" to protect service members, installations and ships.
This includes ensuring that the plans contain procedures for "response, isolation, quarantine, restriction of movement and community based intervention" as well as developing measures to contain and treat those possibly exposed...
DoD 3551-13 calls for preparing for a pandemic and ensuring open lines of communication in the community, diseases surveillance and detection, response and containment.
Sign up for our free e-mail list to see future vaticancatholic.com videos and articles.