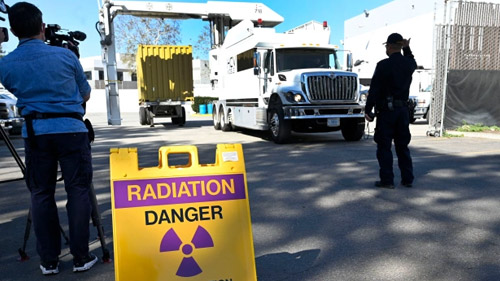 Secret and powerful U.S. government entities have gotten away with intentionally causing significant harm to Americans for many years without Americans even knowing the government entities were causing the harm. Such secret government entities included the FBI, "intelligence community," and local police cooperating with the FBI, sometimes committing violence. (Page 118)
The previous reference is a document of the U.S. Senate Select Committee to Study Governmental Operations with Respect to Intelligence Activities, including those of the FBI. The document concentrates on FBI's secret surveillance programs in the United States. It is important to emphasize that these are secret surveillance operations; if Americans would have had the opportunity to defend themselves from such secret FBI and secret local police operations, and if there was a true justice system in America, it is likely that many secret law enforcement, FBI, and other cooperators would have been severely punished. Because of the secrecy of the surveillance crimes committed by the FBI and others, Americans could not defend themselves.
The document provides examples of actions which can accurately be described as evil and arrogant. The secret actions described in the document can be expected to be ongoing at the present time due to the FBI's guidelines which apparently allow the FBI, and those who cooperate with the FBI, to commit crimes, secretly own businesses which can then cause financial loss to others, falsely accuse others, and potentially even commit violence against others.
One example of an evil and arrogant action by the FBI is setting up and operating a Ku Klux Klan group (Page 18), apparently implying violence may have been committed. The FBI also suggested poisoning food. (Page 103) A separate article may describe similar secret actions by the FBI and local police which many may not know about.
It is a predictable phenomenon – when evil, arrogant, and (often, but not always) incompetent human beings think they can do whatever they want without being punished, they are likely to do the most evil things...
A U.S. Federal law describes advanced surveillance technologies that could likely be used to "actively scan" and "see into" peoples' homes and surveil every action at every moment of their life.
The U.S. Federal law describes "Large-Scale Non-Intrusive Inspection Scanning" and defines it in the following way:
The term 'large-scale, non-intrusive inspection system' means a technology, including x-ray, gamma-ray, and passive imaging systems, capable of producing an image of the contents of a commercial or passenger vehicle or freight rail car in 1 pass of such vehicle or car.
It is important to emphasize that the law uses the word, "including," which means that there may be more technologies in use than those described that produce an image of the contents of a commercial or passenger vehicle. And the law also describes "x-ray, gamma-ray," and other imaging systems, which were discovered many years ago and could be perfected for remote use by governments to surveil humans in their homes or other buildings.
The law defines "scanning" as:
[U]tilizing nonintrusive imaging equipment, radiation detection equipment, or both, to capture data, including images of a commercial or passenger vehicle or freight rail car.
The law clearly describes "x-ray, gamma-ray," and other technologies that can "see into" or "see through" objects. Such technologies could likely be designed to see into homes and "actively scan" every action of every human being at every moment.
Sign up for our free e-mail list to see future vaticancatholic.com videos and articles.