lifesitenews.com
June 18, 2020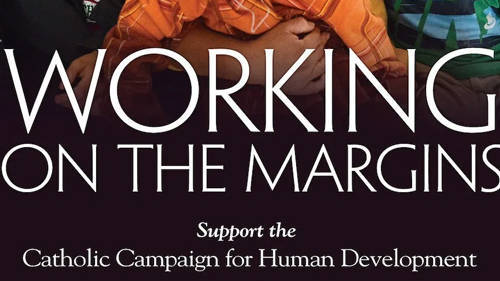 "The Workers' Defense Project received as much money from the CCHD over the past three years as did The People's Lobby Education Institute. In a tweet, the group accused Houston police of 'murdering PoC [people of color] with impunity,' followed by the obligatory call to defund the police.
The organization also praised homosexuality, the practice of which, according to Catholic teaching, is an act 'of great depravity.'
Several other groups funded by the CCHD have signed a Solidarity Letter from the Immigrant Justice Movement, which called 'to dismantle the police state by defunding and decreasing police budgets.'
The CCHD claims to provide 'the Catholic faithful with concrete opportunities to live out the love of God and neighbor in ways that express our baptismal call and continuing Eucharistic transformation.' Additionally, the bishops' Catholic Campaign for Human Development states that it is 'pro-life, pro-family, and pro-community and will never do anything to undermine that commitment.'...
The USCCB did not immediately answer LifeSiteNews's request for comment.
While the CCHD funds radical organizations, the CCHD in turn is funded, as the USCCB points out, 'by the generous support of Catholics in the United States, especially through an annual parish collection.'
In a previous investigation, the Lepanto Institute found that 'at the very core of the CCHD is a philosophy of revolutionary leftist ideologies.'
The 2015 investigation looked at several groups funded by the CCHD, giving the reader 'an idea of just how Catholic money is being funneled to Communist, pro-abortion, pro-homosexual front groups.'
CCHD director Ralph McCloud, the Lepanto Institute pointed out at the time, had served 'as a city council member and mayor pro tem in Fort Worth, Texas. While still serving in Texas government, McCloud gave a political endorsement to radical pro-abortion politician Wendy Davis when she announced her run for state senate against the solidly pro-life incumbent, Kim Brimer.'
McCloud also spoke at an event celebrating the election of Barack Obama in 2008. 'Just listen to what McCloud said about how this celebration of Obama's election is a 'great day' where 'we will see a new Jerusalem, and justice will flow like waters,'' the Lepanto Institute commented.
McCloud is still the director of the CCHD."
Sign up for our free e-mail list to see future vaticancatholic.com videos and articles.