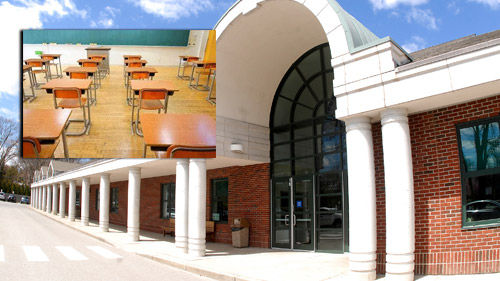 "Barrington Public Schools in Rhode Island is offering to rehire and pay tens of thousands of dollars to a trio of teachers it fired for refusing COVID-19 vaccination, in another victory for religious liberty and conscientious objection.
Legal Insurrection, which has been following the case, reports that Brittany DiOrio, Stephanie Hines, and Kerri Thurber had requested but been denied religious exemptions from the districts vaccine mandate, then were suspended without pay and ultimately fired in January 2022. They took the district to court, and ultimately prevailed.
'The three teachers have the opportunity to return to teaching positions within the Barrington School District should they choose to do so, at the steps they would have been at had they worked continuously,' the district announced May 11. 'Each individual will receive a payment of $33,333, along with back payments: Stephanie Hines ($65,000), Kerri Thurber ($128,000), and Brittany DiOrio ($150,000). Attorney fees totaling $50,000 will be paid to the teachers' legal counsel.'
At the same time, Barrington maintains that it 'was navigating an unprecedented health pandemic and leaned on the important recommendations by the CDC and the Rhode Island Department of Health to ensure the safety of our students and school community. Our then-policy helped combat the pressing public health crisis of the time, while keeping schools open, and one that nearly all faculty adhered to.'
Despite the face-saving statement, the settlement is a full victory for the plaintiffs."
Sign up for our free e-mail list to see future vaticancatholic.com videos and articles.