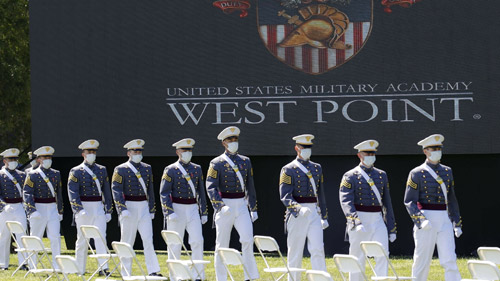 We've seen numerous examples in recent weeks of medical, Jim Crow-style segregation in the United States.
Although prior examples revolved around public spheres for American citizens, these latest reports reveal the same treatment inflicted upon unvaccinated West Point cadets.
According to parents of cadets, those unvaccinated from the experimental COVID-19 jabs were forced to cram together in the same tent.
And this treatment will continue for the duration of summer training.
Despite roughly 97% of West Point cadets having received the experimental jab, theoretically achieving herd immunity, the commanding officers insist on the discrimination against those expressing their rights not to participate in a medical experiment.
In essence, it's a de facto mandate and a violation of the Nuremberg Code.
"Parents of cadets at the U.S. Military Academy report leadership is forcing 37 unvaccinated cadets to live in a single tent for Cadet Field Training during the months of June and July."@Commandant_USMA @WestPoint_USMA what is this?https://t.co/7OVLD6A25A

— Alec Zeck (@Alec_Zeck) June 8, 2021
Sign up for our free e-mail list to see future vaticancatholic.com videos and articles.