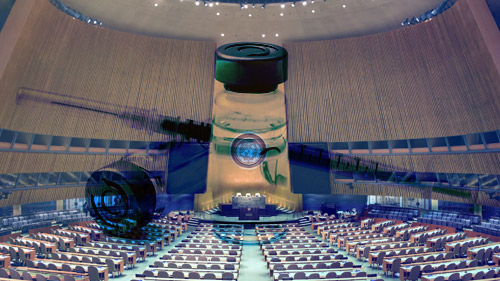 Globalist white papers published by the UN's World Health Organization (WHO) in 2014 detail a sneaky approach to bypassing parental consent when it comes to vaccinating children ages 6-17.
The document, titled, "Considerations regarding consent in vaccinating children and adolescents between 6 and 17 years old," explains how to deal with that population group which "may present for vaccination without an accompanying parent or legal guardian."
The paper gives a normal description of "consent" before describing "assent" as "the process of children's and adolescents' participation in the decision-making on vaccination."
According to the UN description of assent, "International law provides strong support for children's rights to participate in decisions about their health and health care, and also in the planning and provision of health services relevant to them and based on their evolving capacity."...
The most nefarious section of the UN white papers is under part 3 of a page titled, "Common Approaches for Obtaining Consent for Vaccination."
There, health workers are told that "implied consent" is a situation where "the physical presence of the child or adolescent, with or without an accompanying parent at the vaccination session, is considered to imply consent."
The globalist group claims sending notices to parents announcing vaccination clinics will be appearing at schools is sufficient enough to imply consent if the child then appears at the vaccination clinic without the parent.
In fact, the paper claims it's the parent's responsibility to go out of their way to ensure their child isn't vaccinated without their knowledge or approval...
Under the Biden administration, the United States has repeatedly followed the UN's recommended procedures for Covid-19 and vaccinations.
With the Pfizer Covid vaccine being approved for American kids aged 5-11 on Tuesday, can we expect pop-up vaccine clinics to begin injecting schoolchildren without the parents' knowledge?
Sign up for our free e-mail list to see future vaticancatholic.com videos and articles.