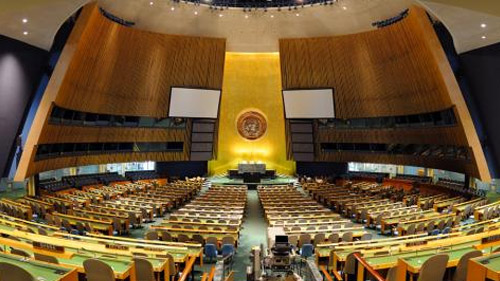 "Under the guise of addressing HIV/AIDS, UN agencies and Western-backed non-government groups called on governments to legalize drug use, and prostitution. This occurred during a General Assembly consultation last week where they also called for sexual autonomy for children.
Even though HIV/AIDS infections have gone down globally since 2005, the HIV/AIDS pandemic is still ravaging 'key populations,' which include men who have sex with men, persons who identify as transgender, and drug users. According to UN estimates, 54% of 1.7 million new infections in the world each year take place among key populations.
'The struggle to end AIDS is linked with the struggle to end human rights violations, including discrimination and violence against women and girls, as well as the marginalization and criminalization of people living with HIV and of key populations,' said Winifred Karagwa Byanyim, Executive Director of the Joint United Nations Program on HIV/AIDS (UNAIDS).
'It's sex workers, it's people who use drugs, it's gay, bisexual, and other men who have sex with men, and it's transgender people and other groups like prisoners,' she emphasized.
The UNAIDS program has a large influence on how international aid to address HIV/AIDS is spent, including the nearly $7 billion dollars U.S. taxpayers give each year through their taxes."
Sign up for our free e-mail list to see future vaticancatholic.com videos and articles.