lifesitenews.com
February 12, 2021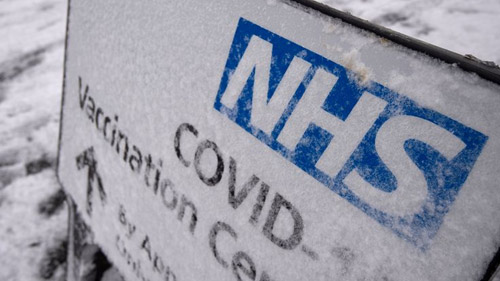 "A U.K. government vaccine safety review has revealed that 244 people, including 8 unborn babies, have died in Britain shortly after receiving one of two coronavirus vaccines. The government has said that it does not believe the inoculations are responsible.
An extensive report produced by the U.K. government today has detailed all the suspected side effects, including death, reported by medical staff or the people who received at least one Covid-19 vaccine between early December 2020 and January 31, 2021. The two vaccines currently in use in the U.K. are the Pfizer/BioNTech and the Oxford University/AstraZeneca. They were authorized by the country's Medicines and Healthcare products Regulatory Agency (MHRA)... there have been reports of more serious damage associated with the vaccine, notably anaphylaxis and Bell's Palsy. Now 130 'spontaneous adverse reactions associated with anaphylaxis or anaphylactoid reactions' in Britain have been reported for the Pfizer vaccine, and 30 have been reported for the Oxford vaccine. Bell's Palsy, which involves facial paralysis or weakening of the facial muscles, has been reported 99 times for the Pfizer vaccine and 15 times for the Oxford vaccine. The MHRA says that because this ailment 'can also occur naturally, an association with the vaccine in not yet confirmed.'"
Sign up for our free e-mail list to see future vaticancatholic.com videos and articles.