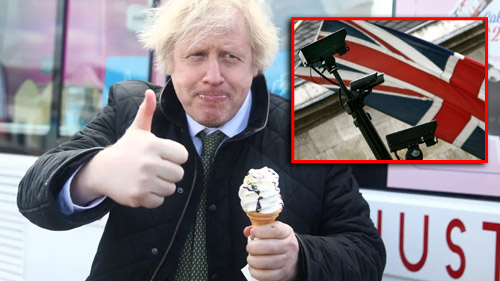 The allegedly "conservative" government of the United Kingdom is introducing a new communist China-style social credit score app that will allow Prime Minister Boris Johnson to police the eating habits of Brits and award those who consume the most government-approved food.
By the end of the year, Brits will have their supermarket purchases tracked by Johnson and his cronies to see how much unapproved "junk" food they are buying. Those who purchase the least of it, instead choosing what the government has deemed as "healthier" options, will be given "loyalty points" that translate into discounts and other incentives.
"There is a whole team in Downing Street working on this, and the Prime Minister thinks that we simply cannot go on as before and that we must now tackle it head-on," a White Hall source told the media...
While the stated purpose of the app is merely to incentivize "healthy" eating, at least as far as what the government deems as healthy, some worry that it could very easily and quickly morph into a full-scale social credit score system that bars fat people from traveling, for instance.
This is already happening in communist China, where those with low social credit scores are being deprived of certain privileges that are granted to others by the government for obeying its decrees...
Boris Johnson himself is quite fat these days, having bloated out substantially ever since the Fauci Flu plandemic was announced last spring. The impetus for the app would seem to gravitate around his own troubles with being an apparent glutton.
Meanwhile, many are pointing out that when he first ran as a candidate for the Tory Party leadership just two short years ago, Johnson pledged to review Great Britain's existing "sin stealth taxes" and end many of them to help stop the "continuing creep of the nanny state."
"The recent proposal for a tax on milkshakes seems to me to clobber those who can least afford it," Johnson said at the time, having since changed his position as most corrupt politicians do once they are elected and installed into office.
Sign up for our free e-mail list to see future vaticancatholic.com videos and articles.