yahoo.com
May 22, 2020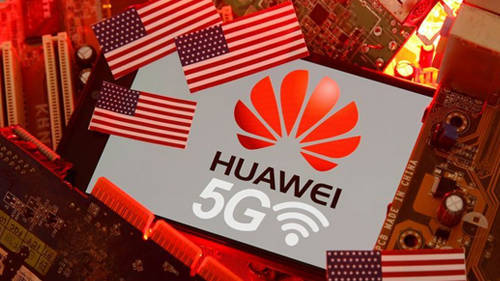 The latest U.S. government action against China's Huawei takes direct aim the company's HiSilicon chip division--a business that in a few short years has become central to China's ambitions in semiconductor technology but will now lose access to tools that are central to its success.
That could make it the most damaging U.S. attack yet against a Chinese company that U.S. officials told reporters Wednesday functioned as a "tool of strategic influence" for the Chinese Communist Party. Huawei Technologies Co Ltd for its part denounced the U.S. allegations and called the new measures "arbitrary and pernicious."
HiSilicon is also central to Huawei's leadership in 5G, stepping into the breach when the United States cut off access to some U.S. chips last year.
In March, Huawei revealed that 8% of the 50,000 5G base stations it sold in 2019 came with no U.S. technology, using HiSilicon chipsets instead.
But the U.S. export control rule, first reported by Reuters last week, aims to block HiSilicon's access to two crucial tools: chip design software from U.S. firms including Cadence Design Systems Inc <CDNS.O> and Synopsys Inc <SNPS.O>, and the manufacturing prowess of "foundries," led by Taiwan Semiconductor Manufacturing Co Ltd <2330.TW>, that build chips for many of the world's top semiconductor firms.
With the new restrictions,HiSilicon "will be in a situation where they're not able to manufacture chips at all, or if they do, then they're not leading edge anymore," says Stewart Randall, who tracks China's chip industry at Shanghai-based consultancy Intralink.
Without its own processors, Huawei will lose its edge over domestic smartphone rivals, analysts said. International sales had already been gutted by a ban on the use of key Google software.
Industry sources say Huawei has stockpiled chips, and the new U.S. rule will not go into full force for 120 days. U.S. officials also note that licenses could be granted for some technologies. HiSilicon can also keep using design software it has already acquired.
Sign up for our free e-mail list to see future vaticancatholic.com videos and articles.