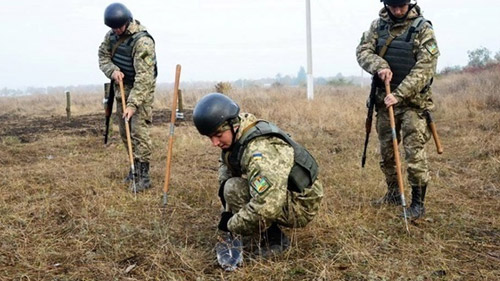 The U.S. State Department has approved $89 million worth of assistance to help Ukraine equip and train 100 teams to clear landmines and unexploded ordnance for a year, an official said on Tuesday.
The funding is the largest U.S. de-mining program yet in Ukraine, and the official compared Ukraine's challenge to attempts to disarm unexploded ordnance in Vietnam, Cambodia and Laos following the American war of the 1960s and 70s in Southeast Asia.
"If you look at some conflicts in the not so distant past, the Vietnam War for example, we're still clearing ordnance in Southeast Asia 50 years after that war ended. This may be on par with that," the official said.
The program would be run through contractors and non-governmental organizations the official said.
Sign up for our free e-mail list to see future vaticancatholic.com videos and articles.