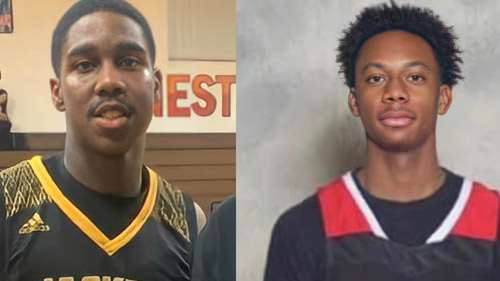 A pair of teenagers from different states both collapsed and died during their high school basketball games on Tuesday.
Texas sophomore Devonte Mumphrey and Illinois Senior Cameran Wheatley tragically passed away while doing what they loved.
Mumphrey, who attended Alto High School, was named All-District 22-2A Newcomer of the Year in 2021...
The same night Mumphrey collapsed, nearly one thousand miles away, Bremen High School's Cameran Wheatley also fell onto the court and was later pronounced dead.
"That's tragic as I don't know what," a parent with children attending the school said. "I wouldn't think anything like that would happen at a high school to anyone that young."
ABC 7 reported that Wheatley's father confirmed his son had a clean bill of health and had played several sports for almost 10 years...
The teens' vaccination statuses are unknown, and autopsy reports have yet to be released.
However, healthy athletes don't often collapse and die, and cases of this happening have been increasing since the experimental vaccine rollout began.
Sign up for our free e-mail list to see future vaticancatholic.com videos and articles.