newsweek.com
May 20, 2020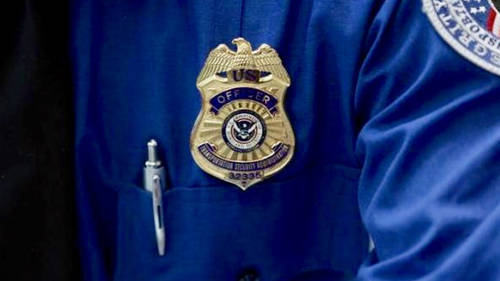 The Trump administration has created a new and expansive national security watchlist that, for the first time since 9/11, includes Americans who have no connection to terrorism. The new watchlist, authorized through a classified Attorney General order and launched in 2017, is expected to grow to well over one million names. It also allows the government to track and monitor Americans without a warrant, even when there is no evidence they're breaking the law.
And while two separate laws require the government to announce new systems of data collection of Americans, there has been no acknowledgement of the expanded watchlist.
The criteria to be placed on the new watchlist demands that an individual be associated with "transnational" criminal organizations, including front organizations that are actually foreign government entities. Transnational criminal organizations include not just drug cartels, crime syndicates and gangs, but also political groups such as nationalist parties and information activists. Individuals can be watchlisted when they are suspected of corruption, money laundering, computer hacking, stock market manipulation, health care fraud, even wildlife trafficking.
Government officials familiar with the new watchlist say that it will eventually include tens of thousands of Americans, reaching into more than a hundred cities across the United States.
The new Transnational Organized Crime (TOC) watchlist is modeled after the Terrorist Screening Database, which was created in the wake of the September 11, 2001 attacks as a single repository of terrorist suspects. Over the years, that watchlist has grown to include 1.2 million people, among whom are roughly 6,000 Americans that the FBI associates with domestic terrorism.
Like the terrorist watchlist, the new TOC watchlist authorizes agencies to collect information even when there is no evidence of a crime or intent to commit a crime. This authority circumvents criminal justice requirements for due process, equal protection under the law, and freedom of association under the Constitution.
National security officials say that though the government is still debating the full scope of the new watchlist, they are concerned that applying the terrorism standard imperils Americans' civil liberties and privacy rights...
The Department of Justice says that the TOC watchlist is "an actor centered database" that eliminates "intermittent and incomplete" surveillance, opening the way for "investigative opportunities" and intelligence collection. In layman's terms, watchlisting sets off a series of alarms when a person travels, banks, or posts on social media. Watchlisting can prompt government officials to confiscate cellphones and laptops, seeking out passwords, associates and travel patterns. Information collected then becomes part of a dossier of purported wrongdoing that can limit a person's ability to pass a background check and even test-drive a car. And officials can then use all of what has been collected to justify spying on a person's emails and phone calls.
Sign up for our free e-mail list to see future vaticancatholic.com videos and articles.