lifesitenews.com
May 20, 2020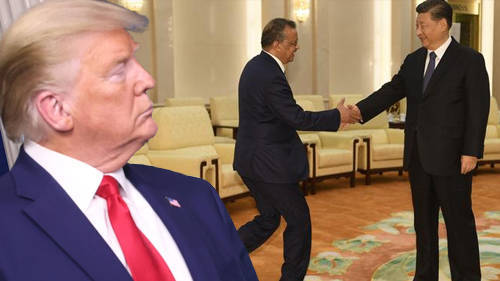 President Donald Trump issued another ultimatum to the embattled World Health Organization (WHO) Monday, threatening to permanently withdraw the United States' support for the organization unless it undertakes quick, substantial reforms.
Last month, the president announced a temporary suspension of the more than $400 million the United States sends the pro-abortion United Nations entity every year, pending a review of its "role in severely mismanaging and covering up the spread of the coronavirus." On Monday, he followed up by releasing a letter the White House sent to WHO general-director Dr. Tedros Adhanom Ghebreyesus.
The letter explains that the administration's review "confirmed many of the serious concerns I raised last month" as to the international body's "repeated missteps" and "China centric" nature.
"The only way forward for the World Health Organization is if it can actually demonstrate independence from China," it says. "I cannot allow American taxpayer dollars to continue to finance an organization that, in its present state, is so clearly not serving America's interests."
If the WHO "does not commit to major substantive improvements within the next 30 days," Trump warns, "I will make my temporary freeze of United States funding to the World Health Organization permanent and reconsider our membership in the organization."
Sign up for our free e-mail list to see future vaticancatholic.com videos and articles.