sputniknews.com
March 9, 2020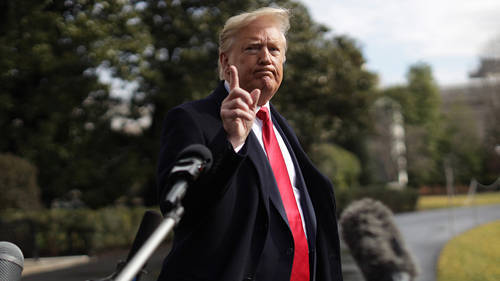 Bernie Sanders, once a front-runner in the Democratic presidential race, has seen his favourability ratings tank in the wake of the Super Tuesday primaries, prior to which Joe Biden received vital endorsements from his fellow moderate candidates.
US President Donald Trump apparently believes that the system of alliances in the Democratic Party is being unfair towards its most left-wing presidential candidate.
"We have now learned for sure that the Democrats don't want anything to do with Crazy Bernie," Trump tweeted on Sunday, referring to Vermont Senator Bernie Sanders.
He recalled that millennial mayor Pete Buttigieg and Sen. Amy Klobuchar, two moderate candidates, had both dropped out of the race on the eve of the crucial Super Tuesday primaries and endorsed Biden...
"Dirty double dealing? Nobody knows for sure, & history will be the judge. But I say, here we go AGAIN, Bernie!" he added, referring to Sanders's 2016 defeat by Hillary Clinton.
Sign up for our free e-mail list to see future vaticancatholic.com videos and articles.