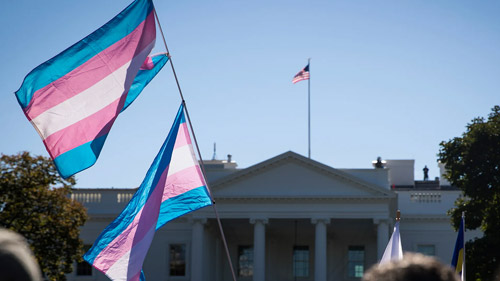 "White House officials will stage an event on Wednesday to denounce the popular state bills that are being passed to protect children and athletes from pro-transgender activists, teachers, and Democrats.
The event will 'highlight the hopes, joys, and success of young transgender and nonbinary people across America,' said a June 29 report from LGBTQnation.com.
But Biden 'is throwing our women and girls under the bus,' responded Terry Schilling, the president of the American Principles Project. He told Breitbart News:
The fact that they are hosting an event where they are weaponizing gender-confused children against women's rights is downright evil. I never thought I'd miss having President Obama, but at least he only sued Catholic nuns and didn't go after all of our girls. President Biden is a disgrace.
The report said the White House will use the June 30, 7:00 p.m. event to portray the establishment-backed, lavishly-funded, media-backed, pro-transgender child activists as the victims of the GOP's popular child protection laws."
Sign up for our free e-mail list to see future vaticancatholic.com videos and articles.