msn.com
February 17, 2020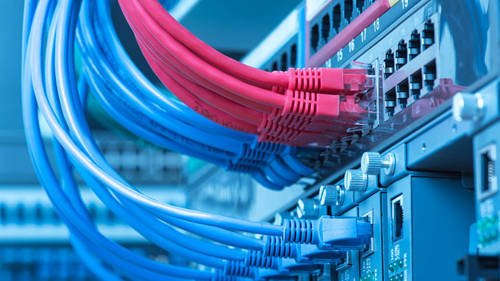 "A new suite of reforms will make it illegal to livestream objectionable content and give the Government the ability to issue takedown notices to online content hosts, among other powers.
The proposed legislation was authorised by Cabinet in December and will be introduced by March, according to a proactively released Cabinet paper from the Department of Internal Affairs (DIA).
The legislation seeks to respond to gaps in New Zealand's regulatory framework for online content that were revealed by the March 15 terror attack. It will also create a regime for the introduction of mandatory or voluntary internet filters, such as the one that the Government currently operates to block websites hosting child sexual exploitation content, known as the DCEFS...
Internet Service Providers (ISPs) butted heads with DIA officials who wanted content blocked but didn't have the statutory authority to demand that. The list of URLs to be blocked was hosted on a Google spreadsheet and on at least one occasion, an email full of website addresses for censoring was deleted by an email spam filter...
Four more significant reforms help modernize the existing censorship system. The first will make it illegal to 'knowingly livestream objectionable content'. Violators of this measure will be subject to the same punishments as the existing offence of 'knowingly distributing an objectionable publication', including up to 14 years imprisonment for an individual or a $200,000 fine for a body corporate...
Second, Government agencies authorised to review and confiscate objectionable content, such as the DIA or the Police, will be empowered to issue takedown notices to online content hosts. These notices would only be issued for objectionable content and 'would only be used in situations where other options for seeking removal of objectionable content would be ineffective', the Cabinet paper states.
'The current collaborative practice of requesting online content hosts to voluntarily remove identified objectionable content would continue to be the first approach adopted. DIA would be required to publish the numbers of takedown notices issued, and the reasons for their issue (type of content) to ensure this power is used transparently.'
Third, the Government would be able to punish hosts that refuse to comply with a takedown notice 'as soon as reasonably practicable'.
'This change would bring online content hosts in line with the expectations of businesses operating in New Zealand as they relate to physical content classified as objectionable.'
Fines of up to $200,000 could be issued and, because they would be civil pecuniary penalties, international partners that have mutual agreements with New Zealand could also enforce them. In a regulatory impact statement, DIA officials cited Australia as an example of a country that would be able to enforce such a penalty...
Lastly, the Government would be granted the authority to establish internet filters in the future if one was required. This would bring the existed DCEFS filter for child exploitation content into a defined regulatory framework and open the door for more filters."
Sign up for our free e-mail list to see future vaticancatholic.com videos and articles.