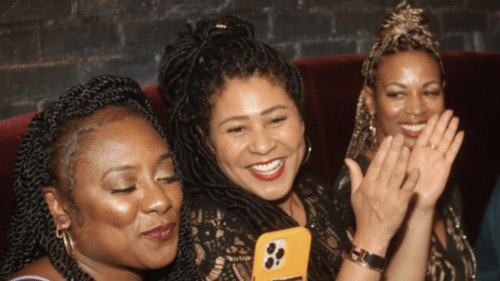 "San Francisco Mayor London Breed — a repeat offender — was seen partying and singing maskless in a nightclub with a Black Lives Matter co-founder Alicia Garza, breaking her city's mask mandate.
'The orders require all individuals, regardless of vaccination status, to wear face coverings when indoors in public settings, with limited exceptions,' the mayor's office said in a press release about the mandate last month, Fox News reported.
Nevertheless, she is one of several Democrats proving their mask mandates are more about power and control than public safety. If they truly feared coronavirus as much as they say we should, they wouldn't be seen flaunting their edicts so often.
'She's been very clear that everybody needs to do their part, we're not out of the woods. San Francisco's rules have been very restrictive, and I don't see her playing her part in that photo,' said Danielle Rabkin, Crossfit Golden Gate Gym owner, according to NBC Bay Area.
The Black Cat Nightclub's Instagram page originally posted a photo showing Breed smiling and partying with maskless friends Wednesday evening, the San Francisco Chronicle reported. She was accompanied by Garza and singer Raphael Saadiq. However, the incriminating photos were later deleted.
Nevertheless, videos and photos of Breed and others partying maskless at the jazz club continued to circulate on social media.
San Francisco's mask mandate states, 'Everyone, including people who are fully vaccinated, must wear a well-fitted mask in indoor public settings at all times,' and adds, 'people may remove their well-fitted mask while actively eating or drinking.'
The mayor's actions send a message that she really doesn't believe in the demands she is placing on others."
Sign up for our free e-mail list to see future vaticancatholic.com videos and articles.