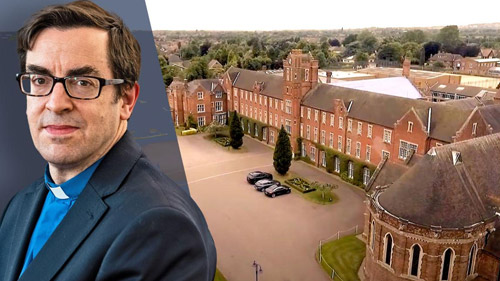 "A school priest was reported to the anti-terrorism Prevent program after delivering a sermon in which he told pupils they were allowed to disagree with new LGBT policies.
The Reverend Dr Bernard Randall, 48, told pupils at Trent College near Nottingham that they were entitled to disagree with the measures.
The school later flagged Dr Randall to the Prevent program which identifies those at risk of radicalization...
Dr Randall also claimed that the school warned him that future sermons would be censored in advance and he was later dismissed - leaving his 'career and life' in 'tatters'...
During the sermon, delivered in June 2019, Dr Randall told pupils: 'You should no more be told you have to accept LGBT ideology, than you should be told you must be in favour of Brexit, or must be Muslim.'
But he stressed that pupils 'need to treat each other with respect' regardless of their beliefs.
Dr Randall had learnt of the Prevent referral in documents given to him ahead of a disciplinary hearing, and told the Mail on Sunday he had 'visions of being investigated by MI5, of men knocking down the front door'...
He claimed his sermon had been prompted by concerns over an organisation named Educate & Celebrate, run by Dr Elly Barnes, which was invited to provide LGBT inclusion training in the school."
Sign up for our free e-mail list to see future vaticancatholic.com videos and articles.