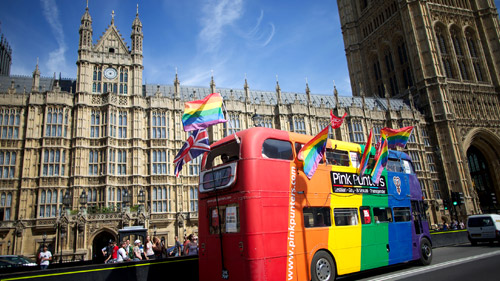 British schoolchildren have been taught about how to masturbate and the virtues of "rough" and anonymous sex as well as leftist theories surrounding topics such as "gender fluidity" as if it was established fact in lessons hidden from parents, a dossier compiled by Conservative MP Miriam Cates has revealed.
A report submitted to Prime Minister Rishi Sunak by the New Social Covenant Unit think tank established by Tory MP Miriam Cates has claimed that pre-pubescent students in schools across Britain have been subjected to radical ideas on sex and gender by far-left organisations such as the LGBTQ charity Stonewall following ambiguous guidance from the supposedly 'Conservative' government in 2019 on Relationships and Sex Education (RSE) classes...
One mother cited in the report claimed that a primary school teacher had told her: "What happens in the room, stays in the room," when pressed on whether they were teaching her child about masturbation.
"I have a teaching background and I said, 'That's what paedophiles say'," she recounted. "Then there was this whole discussion. They had cards on the table, discussing whatever was on the card, and one of them [said] masturbation.
"Lots of parents were saying: 'You might frighten my child talking about this because they are 10.' Who wants their child sitting with another person's son or daughter discussing this?"
Another concerned mother cited in the study reveals that her 13-year-old child had been taught that there were 100 genders as well as supposedly "accepted terminology" chock full of new-age woke words such as "cis gender", "gender fluid", and "non-binary", without any suggestion that others may disagree with the leftist gender dogma.
Sign up for our free e-mail list to see future vaticancatholic.com videos and articles.