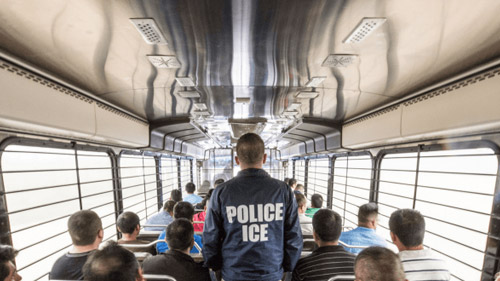 "President Joe Biden's Department of Homeland Security (DHS) may consider a plan to bring deported illegal aliens back to the United States, presumably paid for by American taxpayers.
The open borders lobby shared a plan with the Biden administration to bring illegal aliens deported by former President Donald Trump's administration back to the U.S., according to the Associated Press (AP). More than 935,000 illegal aliens were deported by the Trump administration.
The plan, open borders activists with the corporate-backed National Immigrant Justice Center suggest, could be done through executive order by Biden and create an office inside DHS that allows deported illegal aliens to submit requests to return to the U.S....
The plan comes as the Biden administration weighs another initiative to provide amnesty and reparations to more than 1,000 illegal aliens deported by the Trump administration. That plan would be a result of negotiations between the Biden administration and the American Civil Liberties Union (ACLU), which is representing the illegal aliens whose children are still in the U.S.
While the Biden administration has not explicitly endorsed the plan set forth by the National Immigrant Justice Center, similar provisions are included in the White House's official amnesty plan, suggesting administration officials are supportive of such a policy.
As Breitbart News reported, Biden's plan would give amnesty to illegal aliens who were already deported from the U.S. by the Trump administration starting in January 2017."
Sign up for our free e-mail list to see future vaticancatholic.com videos and articles.