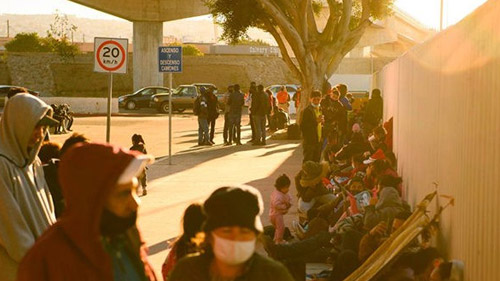 If you are paying attention to the monetary costs of illegal immigration, you need look no further than a sweetheart contract to house illegal immigrants in hotels in the amount of $86 million dollars for just six months.
The contract calls for 1,200 rooms for that same six months. When you do the math, you find that the contract pays out $392.69 per person per night. That is more expensive than many 4 star hotels.
The rooms will be located on the Southern borders of Texas and Arizona. You can sleep two adults and two kids at the Best Western Plus Laredo Inn & Suites for $127 a night.
By contrast, a family of four illegal immigrants would cost over $1,500 a night. And that is before other costs are included that are provided by FEMA of $110 million.
The total cost for illegal immigrants a year is $136 billion dollars a year.
Former federal immigration judge Andrew Arthur writes:
On March 20, Axios reported that the Biden administration has entered into a six-month contract worth $86 million to house 1,200 migrant family members near the Southwest border in Texas and Arizona. That works out to $71,666.67 per migrant, paid by your tax dollars…
By the way, $71,666.67 divided by six months equals $392.69 per person per night. One night at the AAA-rated three-diamond Best Western Plus Laredo Inn & Suites for two adults and two children is $127.49 per night ($111 for AAA members), and includes a free breakfast, refrigerator, and microwave.
Sign up for our free e-mail list to see future vaticancatholic.com videos and articles.