Tucker Carlson Out At Fox News – An Alarming Sign For America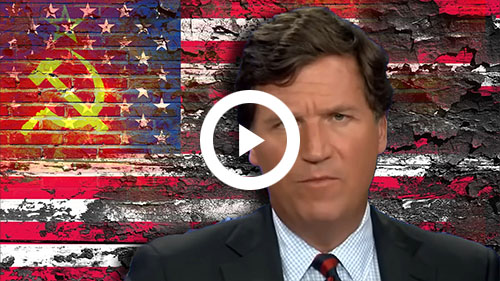 Protestant England's Parallels To The Great Apostasy
Dear Brothers,

I stumbled across a tv show in which properties are shown by a realtor/host to prospective buyers in rural towns and counties of England; I've watched several episodes.  So many of these towns have a beautiful church built prior to the Protestant revolt.  These churches… were stolen from the Catholic Church by the heretics in England.  Frequently, we also see in these counties the magnificent remnants of Catholic monasteries which the host/realtor points out (with a tone of regret) were destroyed by Henry VIII.  The show hosts seem saddened by Henry's actions - not because of his crime against God and humanity - but because of the loss of these architectural masterpieces that were once everywhere in England.  Even what's left in ruins demonstrates that there was never anything else on earth like them, and only true Catholics could have built them.  One episode showed a rare monastery which was still architecturally intact and was maintained as a museum.  A spokeswoman mentioned that the monastery once housed 300 Benedictine nuns.

Many V2 'Catholics' will claim that a Counterfeit Church in Rome just couldn't happen, but their position is utterly disingenuous - and England proves it.  Practically overnight, once-Catholic people were willing to abandon the doctrinal teachings of the true popes over the ages, and accept a counterfeit "religion" in its place.  And, as Pius XI reminded the world, the seeds of heresy would grow from that point onward until the Great Apostasy…

Lee Ann
Denzinger
Hi, Can you tell me what the implications are if some church teaching is in Denzinger?  Is it always infallible?  Can there be errors?
Thank you
Nancy
Just because something is contained in Denzinger does not mean that it was promulgated infallibly. Denzinger is a collection of important historical and magisterial documents, some of which are infallible. Others are not necessarily infallible. The authority of each document must be considered individually.
Sign up for our free e-mail list to see future vaticancatholic.com videos and articles.