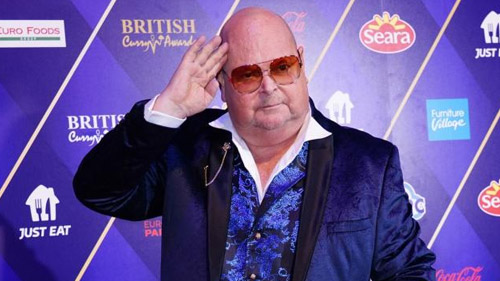 A pro-vax radio host in the UK who constantly railed against anti-vaxxers reported being hospitalized last week due to a "lung full of blood clots," a common adverse reaction of the mRNA Covid-19 jabs.
According to tweets by James Whale, host of an eponymous talk radio program, he received a blood transfusion, but it "didn't do the trick."
"Apparently I have lungs full of blood clots so they're keeping me in to clear them out and hopefully it won't take too long," Whale wrote in an update Monday.
Whale has evidently received at least three vaccines, according to a post last September, in which he referred to anti-vaxxers as "idiots."
"I'm really excited about the fact that I can get another jab fairly soon, so all you anti-vaxxers, all you idiots, all you nutters who go on trolling me, you know what you can do? You can get the vaccine, cause if you got the vaccine we'd have a lot less trouble," Whale told people skeptical about the vaccine.
He went on to "dare anti-vaxxers to ring in" to his radio program, with a post declaring, "I can't wait to get my third jab."
Other Twitter posts additionally prove he was fiercely pro-Covid vaccine.
Whale last year also lost a debate with another radio host after being accused of being pro-lockdown and pro-mandatory vaccine.
Last November, the radio host also addressed a Covid vaccine injury victim who said they were told by doctors to avoid a second jab, to whom Whale responded, "there are adverse reactions to all medicines," while calling the jab "bloody brilliant."
Whale did not appear to mention whether he received the Moderna, Pfizer/BioNTech, or the Novavax Covid vaccines available in the UK, but strong evidence suggests both Pfizer and Moderna jabs are linked to blood clots. Meanwhile, Novavax has been linked to heart inflammation.
Sign up for our free e-mail list to see future vaticancatholic.com videos and articles.