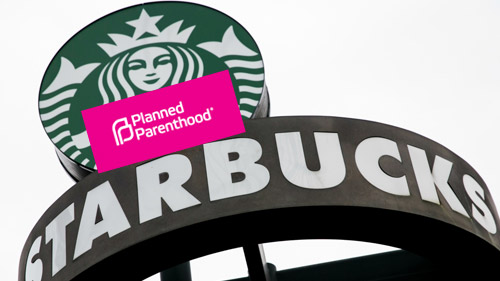 One of the worst companies is Starbucks, according to 2ndVote. It describes the coffee chain as "the Left's favorite restaurant" because of its donations to the Planned Parenthood abortion chain and others groups...
Starbucks supports the killing of unborn babies in abortions through corporate donations to Planned Parenthood, the largest abortion chain in America...

Planned Parenthood is a billion-dollar "nonprofit" that does more than one third of all abortions in the U.S. Last year alone, it aborted more than 345,000 unborn babies, while reporting $1.6 billion in revenue, declining health services and shrinking patient numbers.
Sign up for our free e-mail list to see future vaticancatholic.com videos and articles.