geekwire.com
April 7, 2020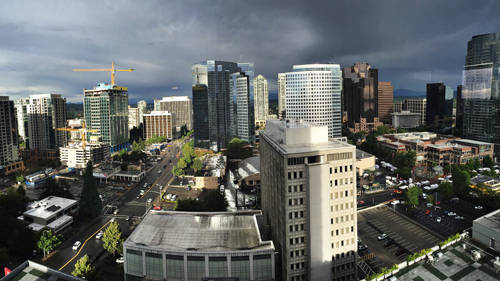 "Police in Bellevue, Wash., are asking residents to report violations of the state's 'stay home' order online in an effort to clear up 911 lines for emergencies.
Suspected violations are tracked in the MyBellevue app and generate a heat map that shows where gatherings have been reported. The map shows 'hot spots' of activity throughout the City of Bellevue, which is about 10 miles from Seattle.
Officials in Bellevue and around the world are walking a tightrope as they respond to the coronavirus pandemic in the digital age. The challenge they face is balancing the unique needs of an unprecedented public health crisis with fears of a technology-powered surveillance state. The U.S. government is already using location data from smartphones to help track the spread of COVID-19, for example, following similar initiatives in China, South Korea, and Singapore.
Bellevue Police Chief Steve Mylett said 911 operators have been inundated with calls from residents reporting suspected violations of Gov. Jay Inslee's 'stay home' order in the week since it took effect.
'We want to keep the 911 lines open and our dispatch center focused on the most serious issues,' Mylett said. 'This tool allows the public to share the information that they want to share and provides us with the ability to monitor these situations.'"
Sign up for our free e-mail list to see future vaticancatholic.com videos and articles.