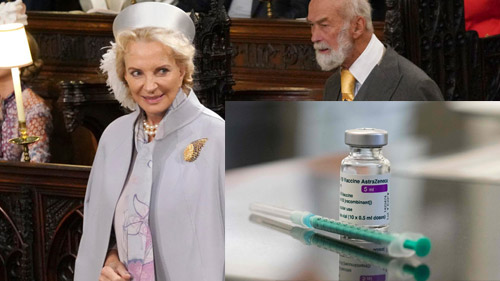 "Amid ongoing global vaccination efforts, the Oxford-AstraZeneca COVID-19 vaccine has stood out for its side effects, with health authorities around the world reporting dozens of cases of potentially lethal blood clots in the brain. Dozens of nations have temporarily restricted the jab's use, or issued updated guidelines for the preparation's use.
Princess Michael of Kent has been ill for a month and is suffering from blood clots after getting her two doses of the Oxford-AstraZeneca COVID-19 vaccine, The Sun reports, citing a source close to the princess.
'The princess has been unwell and has sought medical attention. It has been a worrying time for those around her. It has been difficult for those close to her to see her suffering. She's really been through it,' the source said.
The princess, 76, is married to Prince Michael of Kent, 78, a paternal first cousin to Queen Elizabeth II."
Sign up for our free e-mail list to see future vaticancatholic.com videos and articles.