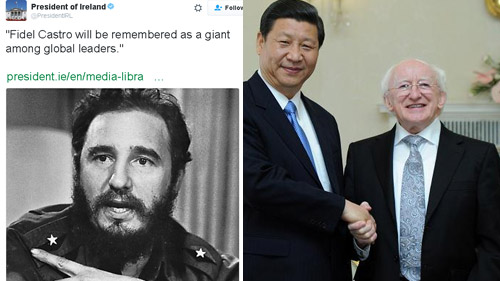 "PRESIDENT MICHAEL D Higgins has signed into law the legislation to bring in mandatory quarantine in a designated facility for certain passengers entering the country.
The Health (Amendment) Bill 2021 was brought forward to the Dáil by the Health Minister Stephen Donnelly last month.
It was passed in both the Dáil and the Seanad and has now been signed into law by the president.
The Bill provides for a system of mandatory quarantine at designated facilities.
People arriving into Ireland from certain countries will have to stay at designated hotels for up to 14 days...
The government is continuing to advise against all non-essential international travel and a range of statutory measures are in place to reinforce this policy.
Passengers travelling to Ireland from certain designated states must complete a full 14-day quarantine period."
Sign up for our free e-mail list to see future vaticancatholic.com videos and articles.