naturalnews.com
January 11, 2021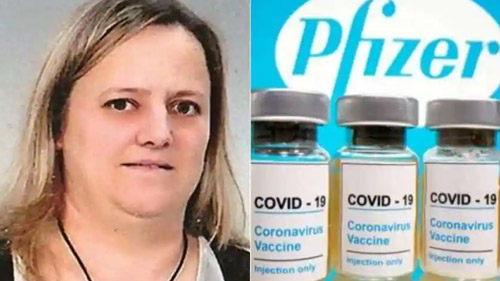 "A 41-year-old pediatric nurse from Portugal dropped dead not long after being injected with the first dose of Pfizer's Wuhan coronavirus (COVID-19) vaccine.
Reportedly in 'perfect health' prior to getting jabbed, Sonia Azevedo, a mother who worked as a surgical assistant at the Instituto Portugues de Oncologia cancer hospital in Porto, was one of 538 healthcare workers at her facility who received the first dose of the Pfizer-BioNTech China virus jab on Dec. 30.
The day after receiving her shot, New Year's Eve, Azevedo had dinner with her family. The following morning, Azevedo was found dead in her bed, which was a total shock to everyone who knew her and the prior state of her health.
'I want to know what caused my daughter's death,' stated her father Abilio to the Portuguese tabloid Orreio da Manha.
According to Abilio, his daughter was 'well and happy,' and 'never drank alcohol' and 'didn't eat anything special or out of the ordinary.'
Initially, Azevedo was so proud to have been among the first to receive the vaccine that she took a picture of herself and made it her Facebook profile picture, along with the words: 'Covid-19 vaccinated.'
"We don't know what happened," Azevedo's daughter, Vania Figueiredo, also told the paper. 'It all happened quickly and with no explanation.'"
Sign up for our free e-mail list to see future vaticancatholic.com videos and articles.