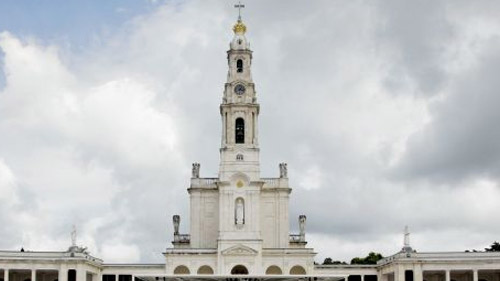 Subject: Recent Visit To Portugal

Dear MHFM,

I recently traveled to Portugal, during my stay there I got to visit Fatima, which was fantastic, despite the Vatican II sect's hijacking of the Apparition Area. I visited the seers' homes. I am sad to say that Antipope John Paul II has made his way into Sister Lucia's house. Pictures and stories about him are now hung on the walls. Also, where the heretics say their outdoor novus ordo "mass" there is a statue of Our Lady, with the bullet that nearly killed John Paul II inside of it, treating it as some sort of relic! While I was in Portugal, many wildfires started in other areas of Portugal. Interestingly, terrible wildfires have raged on the Island of Madeira. Your readers may remember, it was this area that the cloud formation formed a massive fist back in the Spring this year. I flew over the area going home at night, it literally looked like a vast sea of fire.

http://www.nytimes.com/2016/08/12/world/europe/portugal-fires-madeira.html?_r=0

God Bless,

Sean
Sign up for our free e-mail list to see future vaticancatholic.com videos and articles.